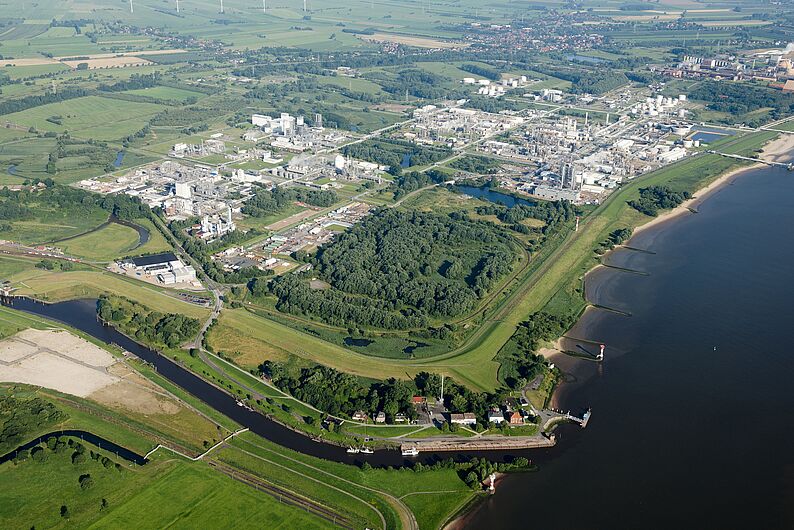 Built in 1972, the Stade site has developed to one of the most important and largest industrial sites in Lower Saxony.
Today, four chemical companies and a number of logistics and utilities partners are located in the Stade industrial park which is operated by Dow. Accumulated 4 billion Euros were invested to erect a state of the art and highly integrated chemical site. More than 1.600 employees and a few hundred contractors manufacture in 16 production plants on a surface of approximately 550 hectares almost 3 millon tons of basic and specialty chemicals per year – altogether more than 20 different product families.
Stade's Industrial Park concept focuses on the creation of synergies between a potential investor and the Stade site. The Stade location offers a variety of opportunities to potential investors- access to highly integrated chemical site infrastructure and to efficient shared services creating a solid base for a long term cost efficient operation.
Our Services