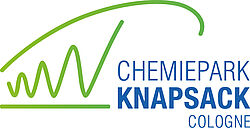 The Chemiepark Knapsack near Cologne is located in the most important chemical and energy region in Germany. Just under 30% of all foreign investments are concentrated in this region due to it having the largest buying and selling market.
Chemiepark Knapsack offers companies a scale-up platform and access to know-how for many kinds of process industries as well as integration into existing value chains. The innovative capacity of the Chemiepark Knapsack, qualified and skilled workers, solid infrastructure, plug & play services, as well as minimal bureaucracy and red tape all offer huge benefits for companies planning to commercialize their products.
A container terminal, highway and port connection, 3 international airports, power plant capacity, steam and power supply,purification plants as well as disposal and telecommunications facilities form an extensive infrastructure and resource network. Of the 180 hectares industrial site which is developed, around 20 hectares are available.
Our Services