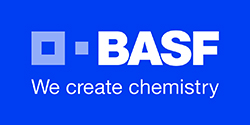 The chemical site BASF Schwarzheide is located in the south of Brandenburg and represents a business in the chemical sector of European standard. BASF Schwarzheide is a fully owned subsidiary of the world's leading chemical company BASF and is one of the largest production sites of the BASF group in Europe. More than 1.7 bn. Euros have been invested since 1990. As a result, BASF Schwarzheide offers a modern infrastructure, which provides highly convenient conditions for investors in the chemical and plastics industry.
The 'Ready-to-Use' concept allows investments to be realized in a minimal time frame. This is enabled through significant treatment of land, creating instantly usable properties, supported by professional and customer focused on-site experts. Clients benefit from the site's central location between the cities of Berlin and Dresden as a convenient connection between Eastern and Western Europe. Also the direct motorway access, the direct connection to the German Railway network and the intermodal rail terminal of Bertschi AG offer excellent logistic connections.
Investors who settle on BASF site in Schwarzheide can utilize the comprehensive know-how and skills of a global company as well as a brought network of industrial plants and research facilities within the region. This results in synergies and cost benefits.
Our Services